Ingredients
5 tbsp. of CERELAC Wheat & Milk
150 ml distilled water
1 Banana
1 Ripe mango
1-2 tsp. Nutella hazelnut spread
Step by step
Prepare the Ingredients and/or Equipment

Hugasan nang mabuti ang mangga.
Hiwain nang maninipis at maliliit ang hinog na mangga.

Prepare the Food

In a bowl, add 5 tbsp. of CERELAC Wheat & Milk and pour 2/3 cup water. Stir until the cereal is smooth.
Ihalo ang nahiwang mangga sa CERELAC.

Finishing Touches and Serving

llagay sa ibabaw ang nahiwang saging at lagyan ng kaunting Nutella spread para maging choco toppings.
Serve it to your bulilit! 

Click the button below to download the recipe:
Product used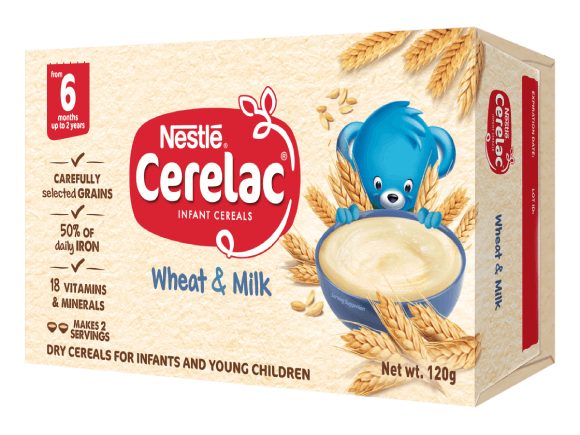 Product
Nestlé Cerelac® Wheat & Milk 120g
Made with wheat flour and milk!