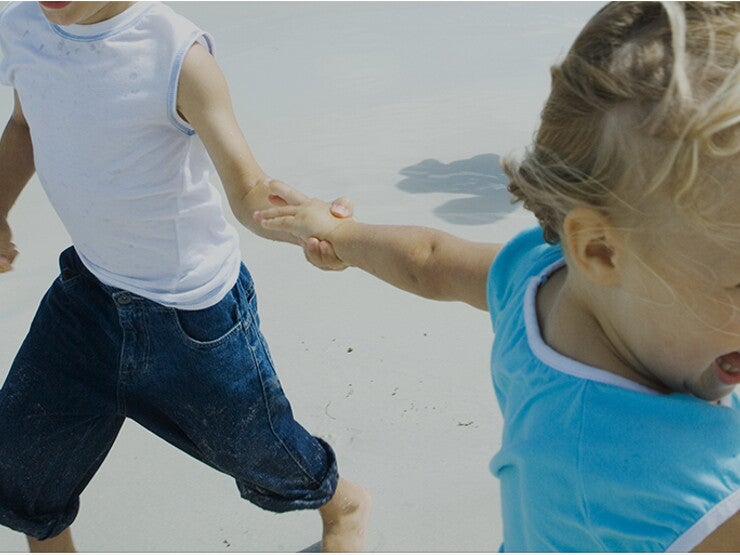 Pre-school
Baby no more!
Your child is a big kid now. During schooling age, a kid's world begins to expand dramatically. Know how you can continue guiding your child who is now more curious and eager to explore.
Child's Health and Nutrition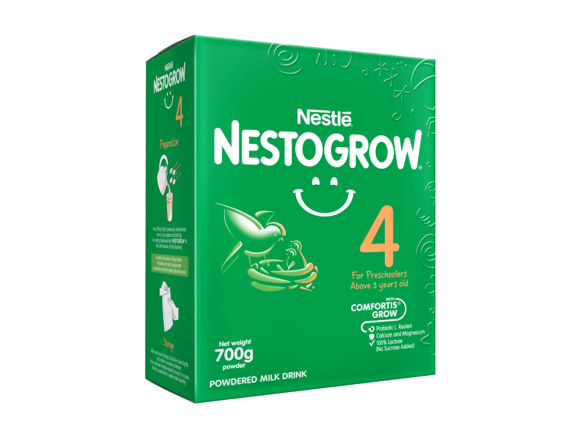 Pre-school
Product
NESTOGROW
is a growing up milk for children 3 years of age and beyond para sa healthy and happy growth!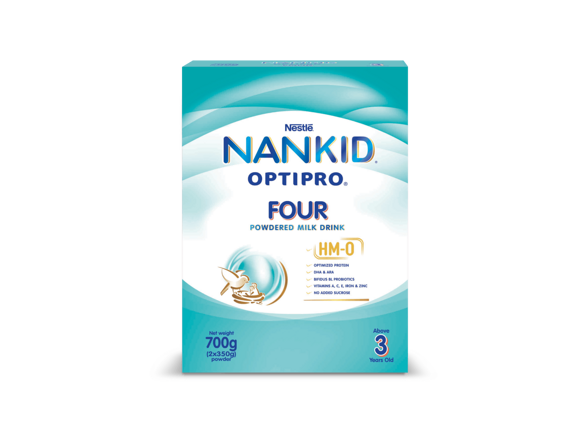 Product
NANKID® OPTIPRO® FOUR
The growing-up milk with NESTLÉ's Optimized Protein - high-quality, lower-quantity protein optimized for age-appropriate weight gain and development.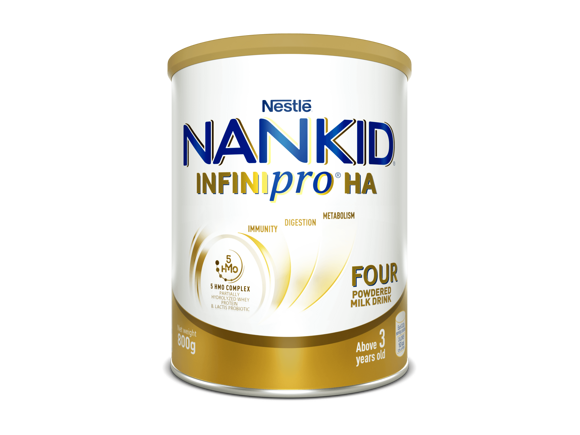 Product
NANKID® INFINIPRO® HW FOUR
The growing up milk with NESTLÉ's Hydrolyzed Whey Protein that is known to reduce allergenicity, is easier to digest, and supports optimal weight, development, and digestion advantage.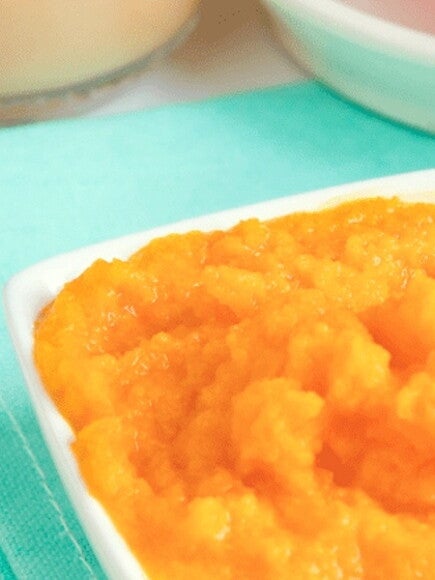 Recipe Finder
Unable to find what you're looking for? Allow us to help.
Try our new Smart Question Engine. We've compiled the most helpful tips that may help you on your first 1000 day journey.