Ingredients
5 tbsp. of CERELAC Brown Rice & Milk
2/3 cup distilled water
1small carrot
1 small apple
1 small yellow mango, set aside
Step by step
Prepare the Ingredients and/or Equipment

Hugasan ang carrot, mango at apple nang Mabuti bago balatan at hatiin into small pieces (about 2 cm).
Steam the carrot and apple for 5 minutes.

Prepare the Food

Blend the apple, carrot and ripe mango. Pwedeng gumamit ng blender or i-mash gamit ang spoon.
In a bowl, add 5 tbsp. of CERELAC Brown Rice & Milk and pour 2/3 cup water. Stir until the cereal is smooth.

 

Finishing Touches and Serving

Put the blended fruit mixture on top of CERELAC then serve.
Store the remaining blended fruits in the refrigerator for next serving.

Click the button below to download the recipe:
Product used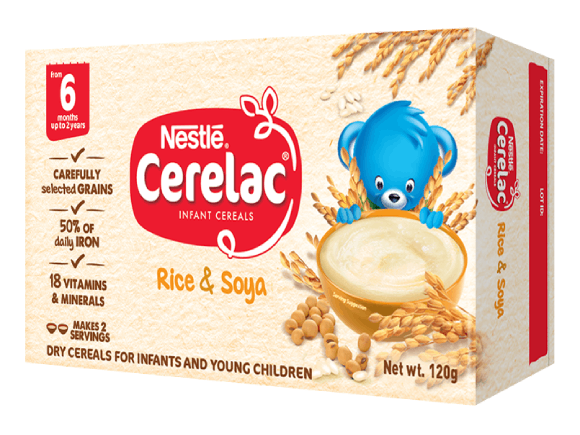 Product
Nestlé Cerelac® Rice & Soya 120g
Made with rice, soya and milk!