Ingredients
¼ sliced Banana
¼ sliced Avocado
5 tbsp. of CERELAC Rice & Soya
2/3 cup distilled water
Step by step
Prepare the Ingredients and/or Equipment

Wash the avocado thoroughly.
Crush the banana and avocado together.

Finishing Touches and Serving

In a bow, add 5 tbsp. of CERELAC Rice & Soya and pour 150 ml water.
Stir until the cereal is smooth.
Ihalo ang mashed fruits sa bowl ng CERELAC and serve!

Click the button below to download the recipe:
Product used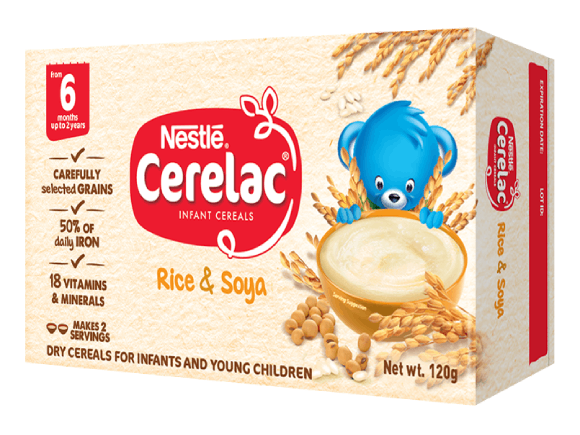 Product
Nestlé Cerelac® Rice & Soya 120g
Made with rice, soya and milk!