Ingredients
50g of CERELAC Wheat & Milk
¼ cup of Flour
2 Ripe Banana (latundan)
1 Egg
Step by step
Prepare the Ingredients and/or Equipment

In a bowl, mix CERELAC Wheat & Milk, flour, and egg; beat the ingredients until smooth.
Dagdagan ng sliced bananas.

Finishing Touches and Serving

Maglagay ng oil sa pan (medium heat).
I-fry hanggang maging golden brown.
Drain on paper towels. Roll in sugar and sprinkle grated cheese on top.

Click the button below to download the recipe:
Product used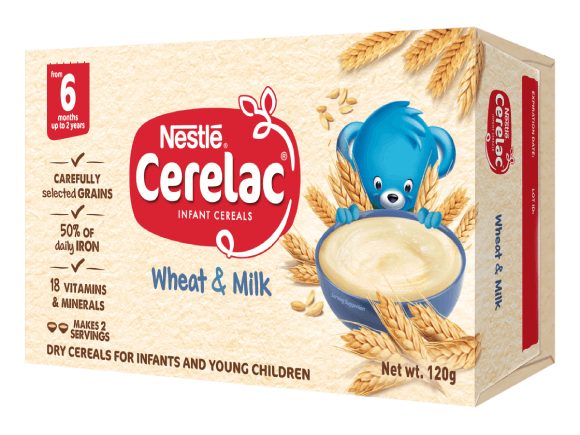 Product
Nestlé Cerelac® Wheat & Milk 120g
Made with wheat flour and milk!