Ingredients
1 cup of CERELAC Wheat Banana & Milk
3-cups All-purpose flour
Cheese
1/2 cup Sugar
Pinch of Yeast
1 cup Fresh Buko Juice
Step by step
Preparation Step 1

In a bowl, mix CERELAC Wheat Banana & Milk with flour.
Add buko juice gradually hanggang ma-dissolve ang powder.
Add sugar and mix thoroughly. (Cup of sugar depends on your taste.)
Add a pinch of yeast.

Preparation Step 2

Place the dough in a molder (you may customize your molder to make it more fun).
Cut cheese into thin strips and place it on top of your puto.

Preparation Step 3

Steam for about 25 mins.
Voila! Your CEREPUTO cheese is ready to be served!

Click the button below to download the recipe:
Product used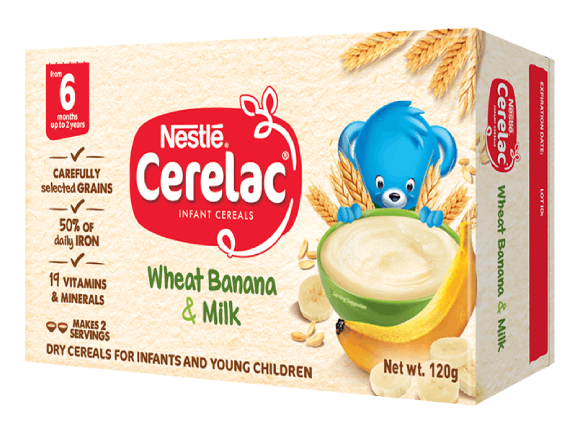 Product
Nestlé Cerelac® Wheat Banana & Milk 120g
Made with wheat flour, banana & milk!