Ingredients
5 tbsp. of CERELAC Rice & Soya
1 pc. Egg Yolk
1 pc. Small carrot
1 cup Malunggay Leaves
2/3 cup water
Step by step
Preparation Step 1

Hugasan nang mabuti ang carrots.
Peel the carrot and cut it into cubes. Set aside.
I- boil ang itlog for 3-5 minutes. Balatan, cut into half then remove the egg yolk.
Boil carrot together with the malunggay leaves until soft.

Preparation Step 2

Put the carrot into a bowl at i-mash using a fork.
Add the egg yolk at i-mash muli.

Preparation Step 3

In a bowl, add 5 tbsp. 'of CERELAC Rice & Soya. Ihalo dito ang sabaw na pinagpakuluan ng vegetables. Stir.
Add the mashed carrots and egg yolk. Mix well unit smooth.

Click the button below to download the recipe:
Product used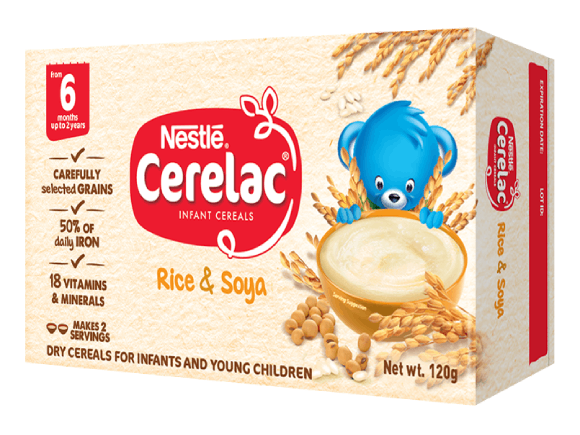 Product
Nestlé Cerelac® Rice & Soya 120g
Made with rice, soya and milk!