Nutrition Facts of Milk
35% of 3+ toddlers consume milks not appropriate for their age. 57% do not drink milk at all! This can lead to why many Filipino children suffer from nutrient deficiency.
NIDO 3+ 5+ has more nutrients and is the only one with Lactobacillus Protectus, a probiotic that helps

with proper diet and healthy lifestyle
Children who drink milk with probiotic, L. Rhamnosus, have 38% less risk of respiratory infections. Hojsak I et. Al Clin. Nutr 2010 June 29 (3): 312-6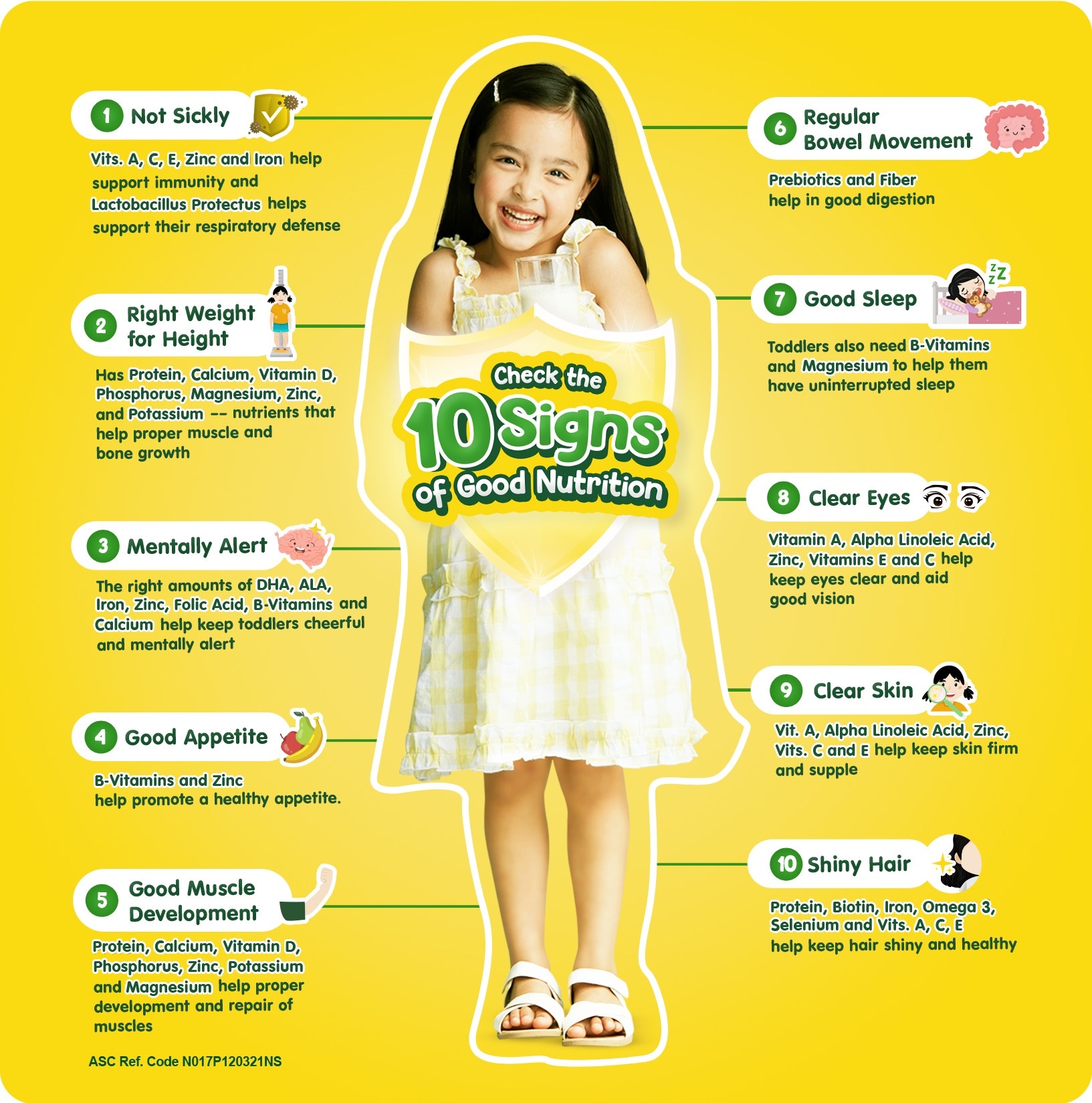 NIDO 3+ is not suitable for infant feeding and is not a breastmilk substitute.

Age-appropriate milk demonstrated a good dairy option to achieve nutrient adequacy. Ensure your 3+ Toddler is getting all the essential nutrients!

Give expert protection for your 3+ toddlers
LACTOBACILLUS PROTECTUS®
to help support Upper Respiratory Defense
DHA, LA, & ALA
serve as building blocks of the brain
VITAMIN A, C, E, AND SELENIUM
IRON & ZINC
to help Normal Cognitive Development
CALCIUM & VITAMIN D
to help support Growth & Development of Bones and Muscles
NIDO® Growing Up Milk has NO ADDED TABLE SUGAR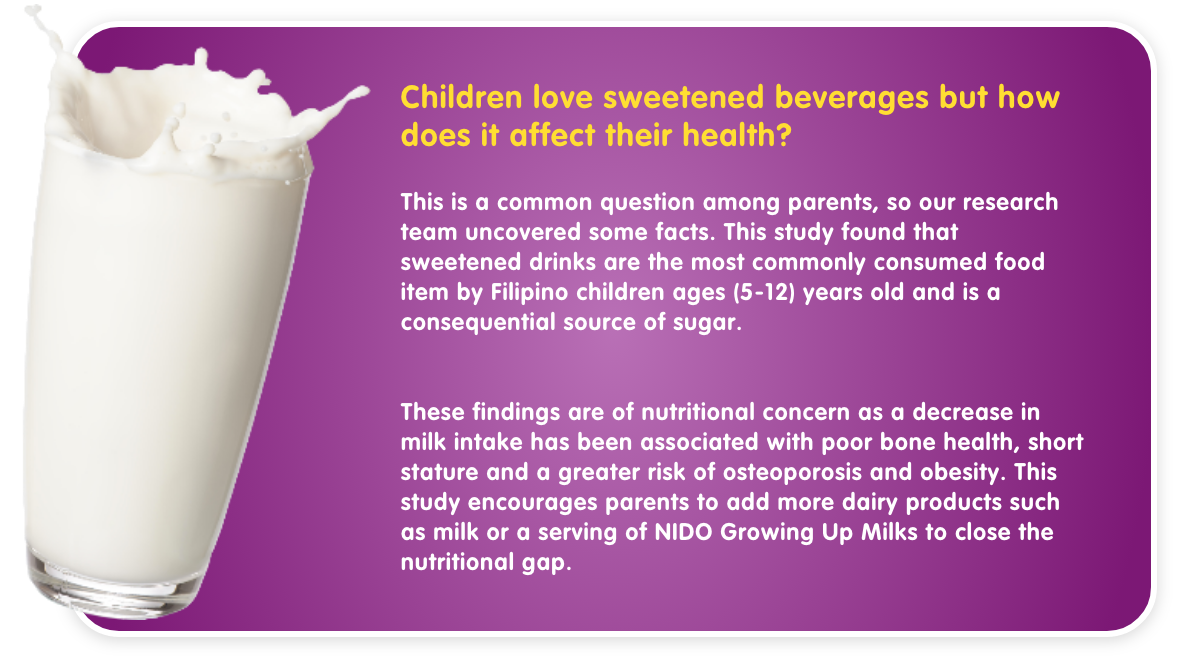 Not quite what you're looking for?
Try out our new smart search engine