Most Pinoy mommas like us give our all when it comes to caring for and nursing our baby. At dahil a lot of times, our hands are full and napupuyat tayo with our momma responsibilities, we all the more need to be properly nourished.
While it makes us happy to know that breastfeeding helps us shed off those extra pounds that we've gained during pregnancy, we also need to make sure that we do not lose our energy and nutrient reserves. On the average, we burn about 70 calories when we produce roughly three ounces of milk. Add up the amount of milk produced in a day and we burn about 500 calories!
This is why it makes sense that the Food and Nutrition Research Institute- Phil Daily Recommended Intake (FNRI-PDRI) requires an additional 500 calories per day for healthy lactating mommas, like most of us. To illustrate, a healthy breastfeeding 25-year old momma would need about 2,400 calories per day. For a non-breastfeeding woman, 1,900 calories is perfectly fine.
Breastfeeding also increases our daily need for some important vitamins and minerals. According to FNRI-PDRI, these are Vitamins A, B-complex like thiamine, riboflavin, B6, B12 and folic acid and vitamin C. As for minerals, it's a must to take in more iron, zinc, selenium, iodine and magnesium. When we breastfeed, important din na we consume an additional 27 grams more or three servings of protein per day.
With all these learnings, kailangan smart tayo with our food choices to get that right balance of good nutrition for ourselves and meeting baby's needs. Although easier said than done, kayang ma-achieve 'yan!
To make meal planning easier, here are affordable and locally available ingredients as well as easy-to prepare food ideas that we mommas can rely on and should be getting more of everyday: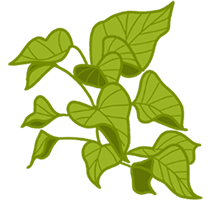 Talbos Ng Kamote
An old reliable as this is a readily available and an inexpensive vegetable. Just sauté it in oil, garlic and a pinch of salt and pepper and voila, we've got a delicious source of Iron and Vitamin A. We can also prepare it as a quick salad with tomatoes, onions, vinegar, salt and pepper or use it in a broth-based dish like sinigang or other fish-based clear soups. Another interesting way to use is by boiling it and using its cooled boiled water as a beverage. Add some calamansi juice or lemon and honey and we've got a refreshing, healthy drink!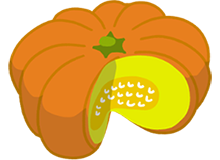 Kalabasa
Our local squash is loaded with Vitamins A, B6, C, folate and fiber. We need Vitamin A for healthy skin, good vision and immune defense. B6 and folic acid to prevent anemia and to keep our nervous system healthy. As a versatile vegetable, we can boil, mash, add broth to it and top with some cream for a yummy squash soup. It also goes well with other vegetables like sitaw cooked in coconut milk or with other veggies like okra and eggplant to make pinakbet or bulanglang. Want to turn it into a snack? Try squash ukoy!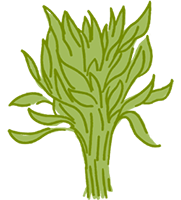 Kangkong
Plentiful anywhere in the country, this veritable superfood is a good source of fiber, vitamin, C and polyphenol, an antioxidant that's good for our skin. Simply sauté in garlic and oyster sauce, blanch it and serve with sweet and spicy shrimp paste, prepare using adobo seasoning or use in sinigang or bulanglang, our local spinach is a versatile must-eat.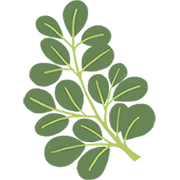 Malunggay
Praised for its health benefits, moringa oleifera is a known galactagogue that boosts milk production. Very nutritious and rich in antioxidants, malunggay can be included in almost any soupy viand. Add it right before turning off the stove to boost any meal's nutritional content.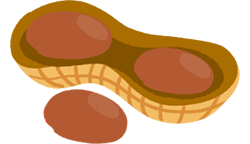 Peanuts, kasuy, pili nuts
These local nuts are in rich in Zinc, Magnesium and Selenium. Zinc is important for a strong immune system and for wound healing. Magnesium for nerve impulses and selenium for normal thyroid function.
As quick or on-the-go snacks, nuts can help provide the energy to keep us going while we complete tasks for baby. We can add nuts to green salads or to our breakfast oatmeal with raisins. A tablespoon of peanut butter on bread can also be a good energy-giving snack that's rich in protein and zinc.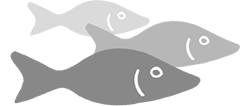 Dulong
This humble, small silver fish is packed with protein, calcium and iodine. Protein to repair body tissues, calcium for our strong bones and teeth, and iodine to regulate our metabolism while feeding baby's brain. While lean chicken, canned tuna, pork, and beef are also good sources of protein and easily available, dulong can be an inexpensive good alternative with the bonus of calcium and iodine. We can cook it as an omelette for lunch or dinner, crispy ukoy for snacks or saute it with ampalaya as a one-dish meal.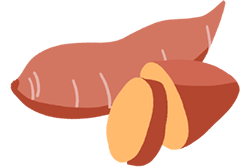 Brown rice, camote, and corn
Ditch white rice for these great alternatives that are filling and rich in fiber. These help move waste through our digestive tract and may even help us lose weight. As good sources of complex carbohydrates, nursing mommas like us can count on these for our much needed and sustained energy.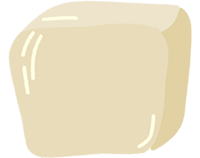 Tofu/Tokwa
Like meat, tofu or tokwa is rich in protein and calcium, minus the cholesterol and saturated fat Sauté it with garlic, onion and some vegetables like string beans, carrots and bean sprouts, and we've got one nutrient-rich dish. Ever heard of tofu sisig? This is the best time to try it!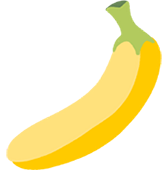 Bananas, Papayas, Guavas, and other local fruits
Bananas, which are rich in potassium for our heart health and papayas, which are good sources of vitamin A, C and antioxidants are available all-year round. Calamansi and succulent fruits like watermelon and melon help hydrate us. Guavas are a good source of Vitamin C, too, while avocados are good sources of Vitamin B-complex C, E, magnesium and healthy fats.
Striking a good balance between ensuring nutrition for ourselves and our baby is very much possible with the help of the nutrition info and food ideas shared. By practicing self-care through keeping ourselves fit and healthy despite the strong demands of child rearing, we can be confident that we are able to provide the best food for baby, breast milk.
NESTLÉ® MOMMALOVE® knows that every ounce of milk is a gift of love from us to our baby. That's why it's here to help us achieve our greatest mission in life, to be a loving momma through and through.
Unable to find what you're looking for? Allow us to help.
Try our new Smart Question Engine. We've compiled the most helpful tips that may help you on your first 1000 day journey.