Music is an essential factor in nurturing your child's musical gift and their brain development.
Furthermore, incorporating music time during family time offers the added benefit of helping your child build closer ties with the rest of the family.
If this suggestion makes you freeze, please understand that the activity's success doesn't depend on your ability to give a polished performance. What's important is focusing on music, being together, and having fun.
Music and children
Parents have sung to entertain and calm and soothe their children throughout history. This is true even for parents who don't sing. All they need is to imitate a quasi-musical voice to engage with children.
The role of music in your child's development is all-encompassing. Music has the power to hold toddlers' attention; it plays a huge part in emotional bonding and is often used as an educational tool.  
Furthermore, listening to music and singing songs provide an important sensory experience for young children, helping accelerate brain development.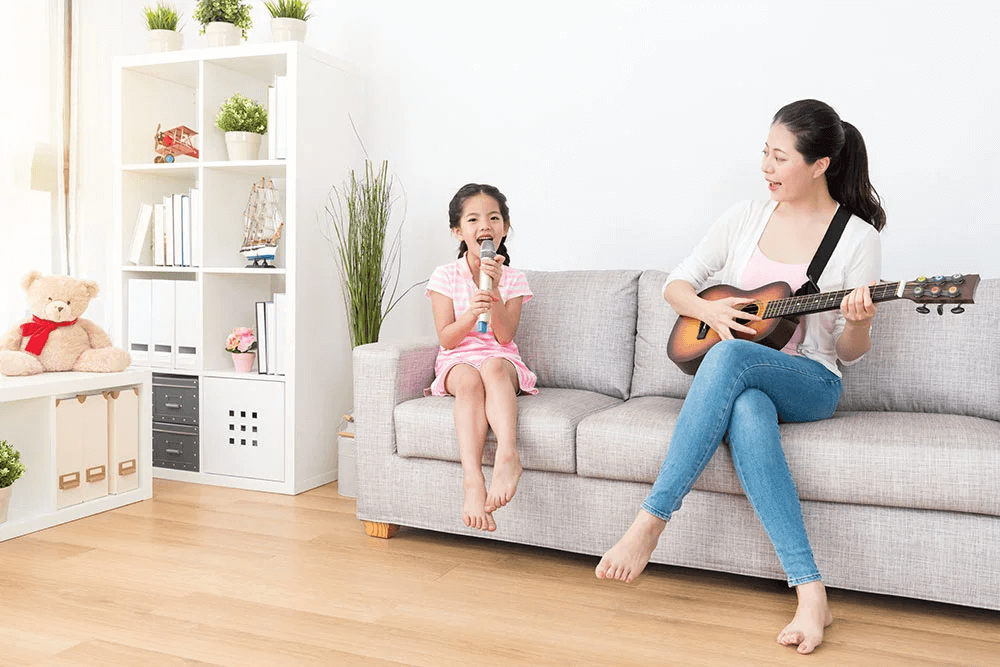 Make up songs
Music has long been used to help children remember facts. This is why it's easy for kids to learn the alphabet, numbers, or the planets that make up our solar system through songs.
One of the great things about music is that it is inclusive. Can't find an existing nursery rhyme to teach your kid something? Make up your own lyrics and melody!
You can also encourage your child to participate and make up their own songs. It can be about anything: their favorite toy or pet or about something new they learned. Making up songs is a great way to stimulate their creativity and help you bond in the process.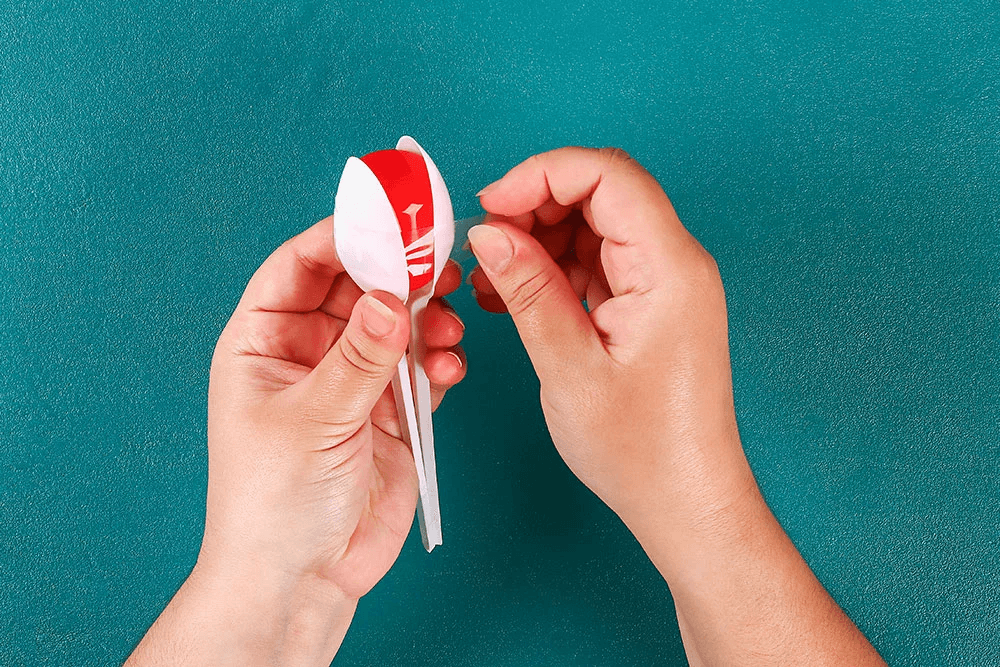 Convert household objects into musical instruments
You don't need a huge budget to nurture your child's musical gifts. When it comes to music, improvisation can even spark creativity. Let your child's imagination run wild and let them create instruments out of pails, pans, or even books.
You can step this up by forming a musical band with other family members and playing music using household objects.
Watch musicals online
Expand your child's music horizon by scheduling a musical night once in a while. Gather everyone in the family to watch various musicals online, from the classics to the contemporary. Depending on your preferences, you can find that you're able to stream some musicals free, while others require a minimal fee.
Then after watching, everyone in the family can discuss their favorite parts. You can prolong the experience by downloading the musical's playlist and listening to it throughout the week.
When it comes to enjoying music, the possibilities are endless. And the best thing about it is that you don't have to think and stress about it. Just play some music and have fun with your child.
Apart from incorporating the tips above, you can also nurture your child's musical gift by giving them a daily glass of PROMIL® FOUR, which has scientifically proven nutrients that support your child's proper growth and mental development to help nurture the gift.