​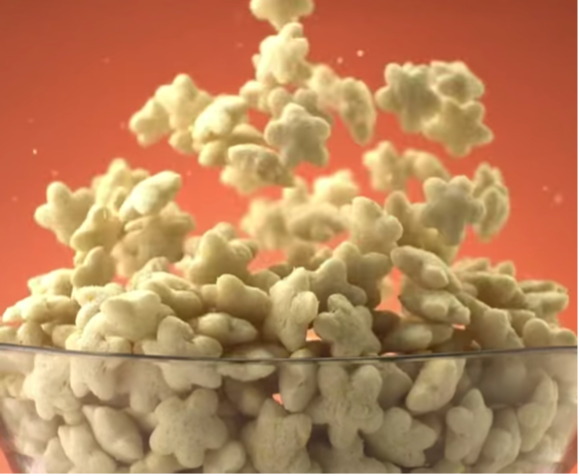 Finding the ideal snack for your Bulilits can be quite tricky. With a huge number of choices of available snacks on the market, you can never really be sure which is the best for your baby. While taste and look can be a factor, nutrition should be an important thing to consider as well. If you're on the lookout for that healthy snack, CERELAC® Nutripuffs might just be your best bet mommies! Learn everything to love about this healthy snack below:
It's just the right size and shape for your Bulilit!

CERELAC® Nutripuffs are uniquely shaped like stars to make them look more enticing for Bulilits. This supports their motor development in terms of picking food with their fingers and bringing them to their mouths. and promotes new eating experiences. It can be a fun combination of eating and playtime!

It's packed with the essential vitamins and minerals your Bulilit needs.

CERELAC® Nutripuffs is made with whole wheat, rice, and fruits. It's a good source of iron, Vitamin B1, fiber, zinc, and calcium. Imagine all those nutrients in one yummy snack!

You can combine it with fruits and milk!

You can eat this cereal-based snack on its own but adding fruits and milk can definitely add more texture and flavor! It's also a great way to sneak in fruits to your Bulilit's meal for that added vitamins.

Its soft texture is perfect for Bulilits.

Bulilits will always have a good time enjoying this snack. It melts in the mouth and it's easy to chew and digest. Your baby will surely love this light and puffy goodness!

It's convenient for mommies and good for Bulilit

CERELAC® Nutripuffs comes in a convenient resealable pack. When hunger strikes, just simply have your CERELAC® Nutripuffs ready! It's your go-to healthy snack for your Bulilit!
Best suited for 8 months onwards, CERELAC® Nutripuffs is the ideal snack you can have for your Bulilit. It also comes in delicious flavors such as Tomato, Spinach, Strawberry & Banana, and Banana & Orange that your Bulilit will surely love. When it comes to taste without sacrificing nutrition, CERELAC® Nutripuffs is your trusted snack of choice.
Sources:
https://www.nestle-family.com/en/products/nestle-cerelac-nutripuffs-healthy-snacks-strawberry-banana-50g-pouch-1
https://www.nestle.com.au/en/brands/baby-toddler-nutrition/cerelac-nutripuffs
https://www.startwell.nestle.com.my/products/cerelac-nutripuffs-banana-orange#