Baby's first solid food is an exciting milestone for every parent! It plays an important role for baby's growth and development as well. Did you know that your Bulilit can only start eating solid foods at 6 months when they reach certain developmental milestones such as sitting with minimal support, having more head control, having more capacity to reach and grab, and showing more interest in food.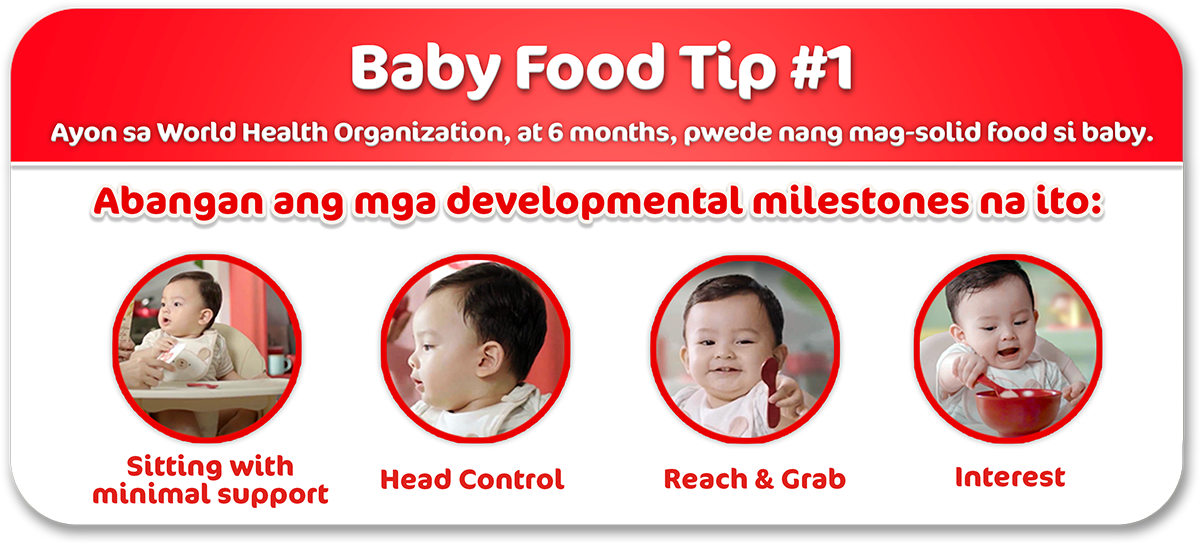 Also, did you know that babies between the ages of 6 to 24 months of age have higher chances of nutrient inadequacy? This is why the World Health Organization (WHO) recommends that babies receive nutrients from at least five out of eight essential food groups such as grains, legumes, dairy products, flesh foods, eggs, vitamin A-rich foods, other fruits and vegetables, and breastmilk.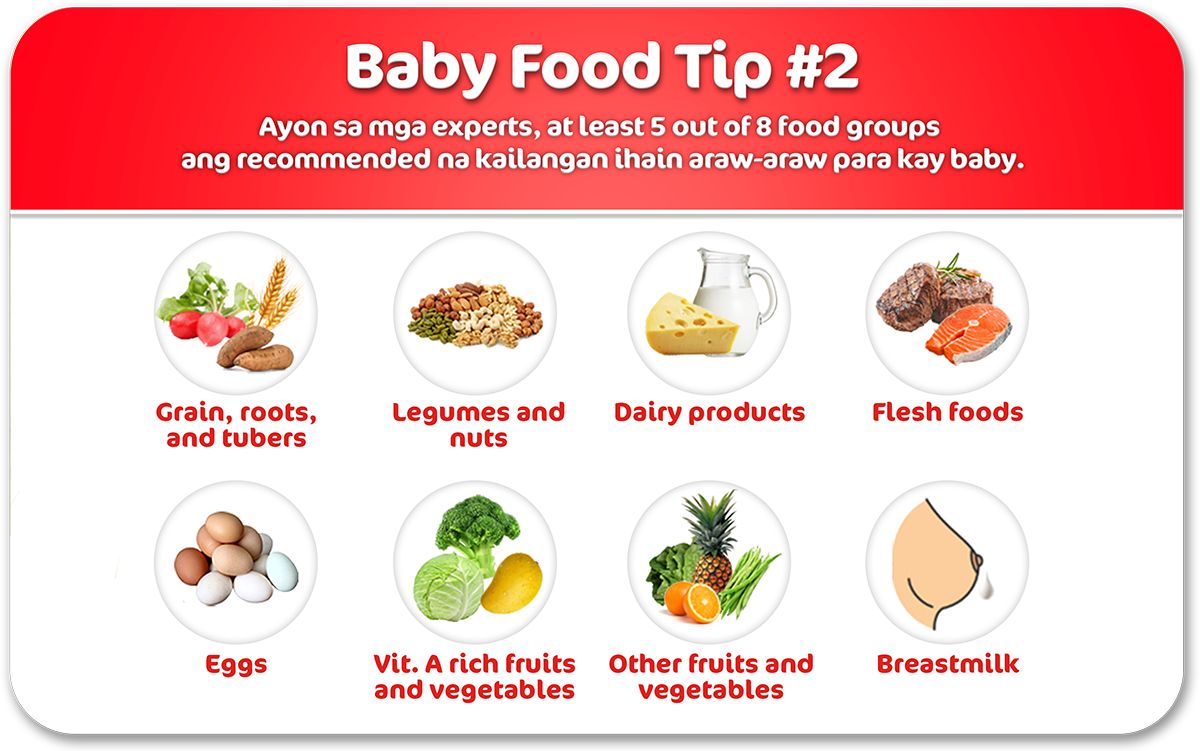 However, considering parents' busy day at work, at home or taking care of the kids, it is challenging to achieve the 5 out of 8 food groups recommendation of WHO daily. Here's where CERELAC® comes in, helping to provide baby's nutritional diversity para siguradong BUSOG SA SUSTANSYA from A to Z si Bulilit! it is important that babies have yummy food that's specially made for their delicate tummies and packed with essential nutrients.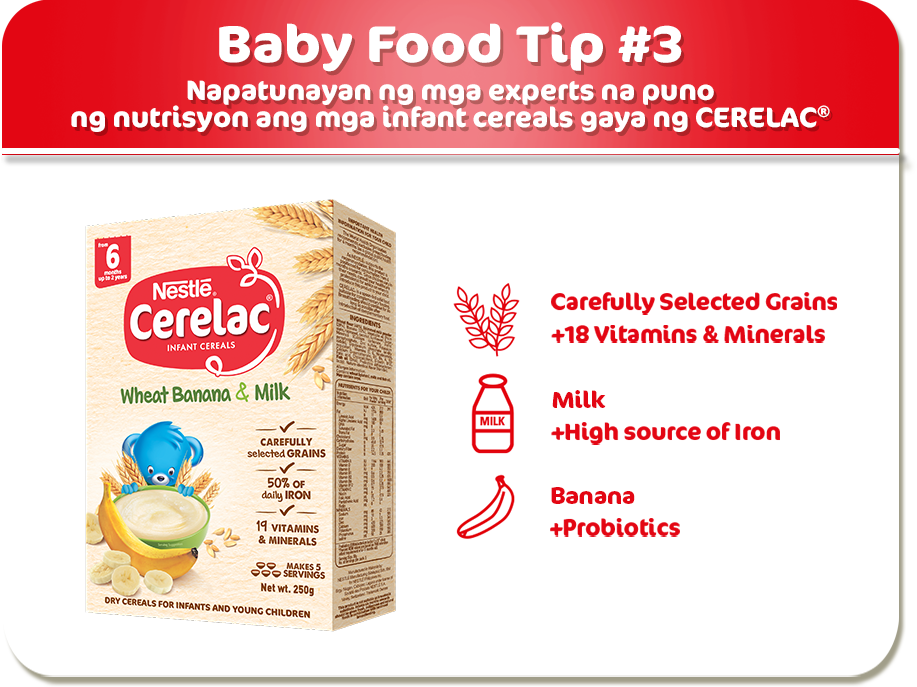 Busog Sustansya!
For over 150 years, parents have confidently placed their trust in CERELAC®. It's a heritage brand that has helped raise generations of children, with their wellness and health at the top of its priorities. Because of this, it has consistently made improvements to its recipe to meet Bulilit's nutritional needs. Recently, CERELAC® increased its iron content to help prevent iron-deficiency anemia (IDA), a condition that impacts many Filipino children. IDA may lead to long-term effects like delays in mental, motor, and social development. CERELAC® can provide around 50% of your Bulilit's daily iron requirement. With a bowl of CERELAC®, your Bulilit has more energy, as the iron supports their respiratory and immune systems! It is also packed with Zinc, and Vitamins A, B1, and C, which supports their immunity and overall growth and development.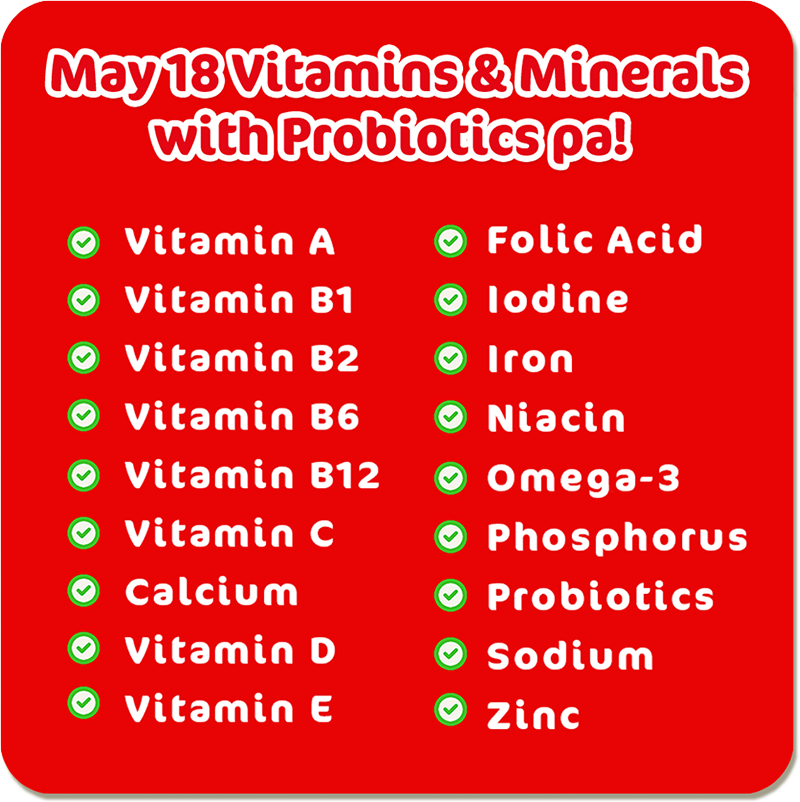 Healthy and Easy Just for Baby!
Aside from CERELAC® 's rich nutrient content, it also takes pride in its natural goodness for Bulilit! It is specially made for their delicate tummies, so it contains carefully selected ingredients. It has carefully selected grains and wheat, which undergo over a hundred quality and safety checks. It's also made with real fruits and vegetables to help Bulilit develop their taste for other foods. With an abundance of natural and nutritional goodness for baby, planning meals for your Bulilit has never been easier and healthier for them.

Parents can rest assured because CERELAC® is made with higher and stricter standards to make sure that it is is easy to digest! Its high-quality ingredients have the tastes and textures that are appropriate for babies. So, it's not just nutritious and safe—it's also very yummy for Bulilit! That's why, give your babies busog sa sustansya everyday with CERELAC®, Mommy!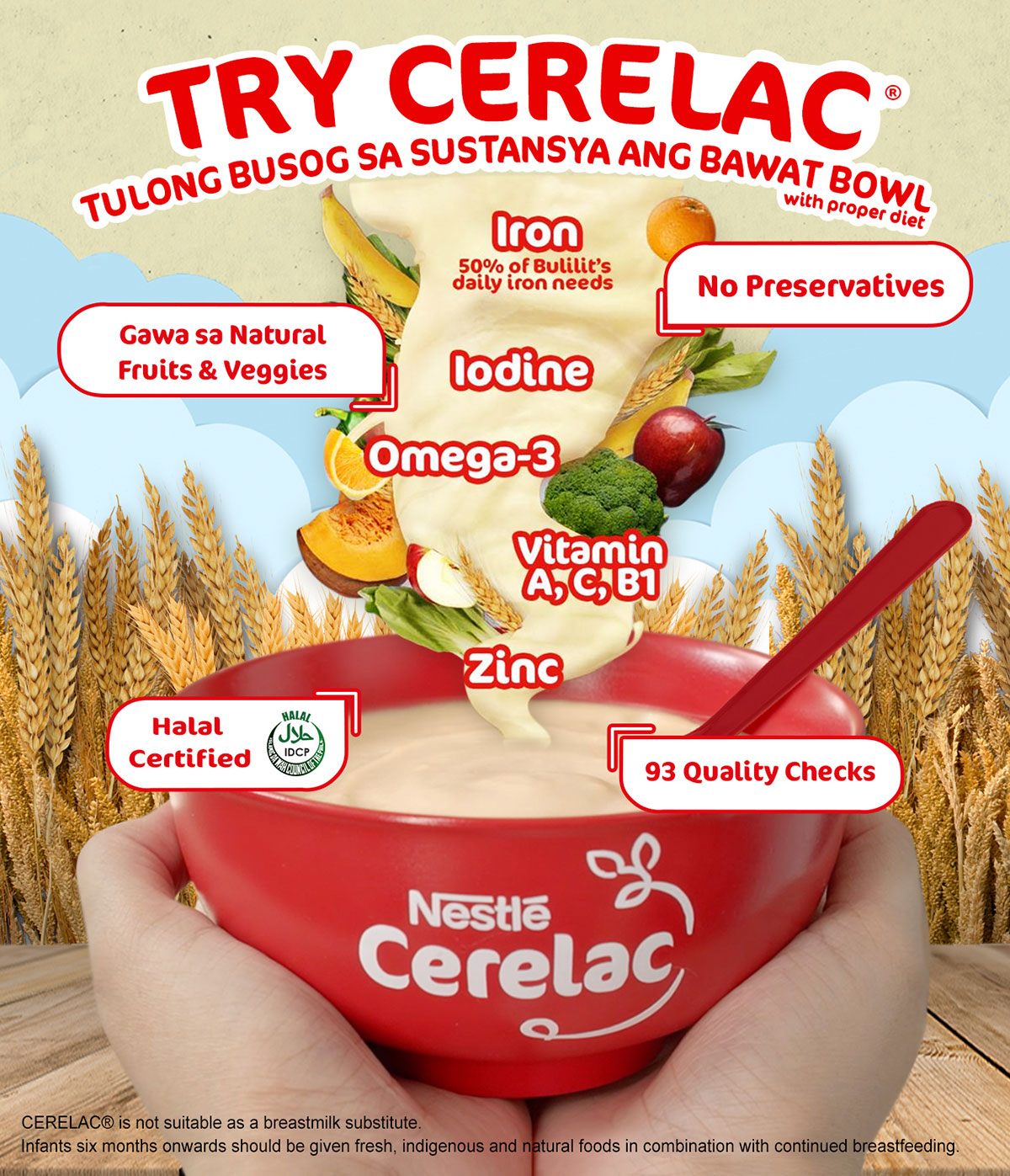 Sources: