For growing Bulilits, every meal will count. Every food intake of your baby during this early stage is very essential for their growth. During this time, make sure your Bulilit eats a variety of healthy food. So, mommies, take note of these nutrients & vitamins you would want to have in your baby's every meal.
1. Iron - For Your Bulilit's Mind and Physical Growth
Iron is one of the important minerals for your baby's health and development. It helps develop their brain and immune system, while also making them more energetic and active. Make sure your Bulilit gets their daily dose of iron from nutritious food!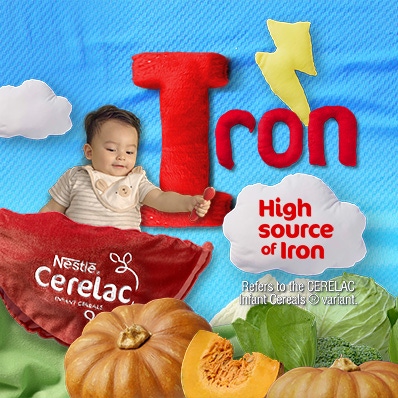 2. Zinc - Your Bulilit's First Line of Defense
Zinc contains numerous benefits for your growing baby. One of the main benefits of this mineral is its help the immune system. It's definitely fit for adventurous Bulilits!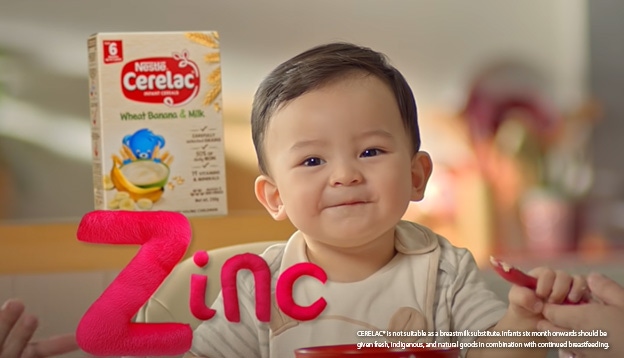 3. Vitamins – The Vital Needs of Your Bulilit
Your food choices for your Bulilit should always include essential vitamins for their growth. Vitamin A, B1, and C are just some of the nutrients your baby needs. From smoother digestion to building the immune system, these vitamins assist in baby's proper growth and development!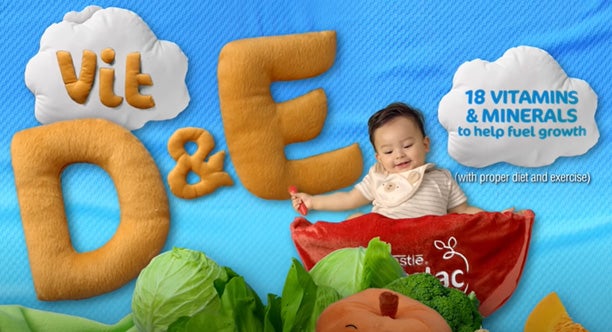 Once you get to know your vitamins and minerals, always make sure that the meals you prepare contains them. Here are some ways how you can easily incorporate them in your Bulilit's food:
Increase the variety of healthy food you give to your baby every week. Make them try one new food at a time.
Pick nutrient-dense food ideal for your baby like CERELAC®. It's packed with all the essential vitamins and minerals your baby needs! It's also made with the natural goodness of wholesome grains and tailored for Bulilit's small tummy that needs big nutrition!
Make sure your meal sized and proportions are appropriate for your Bulilit's age. A good way of determining the ideal portion is through your baby's fist size as reference. As much as we want them to eat healthily, it's also important that we observe the proper meal size fit for their consumption.
Mommies, making sure your Bulilit gets their proper nutrition can feel intimidating yet rewarding at the same time. For every bite of that nutritious meal, it truly feels like fulfilling a milestone for moms!
Sources: